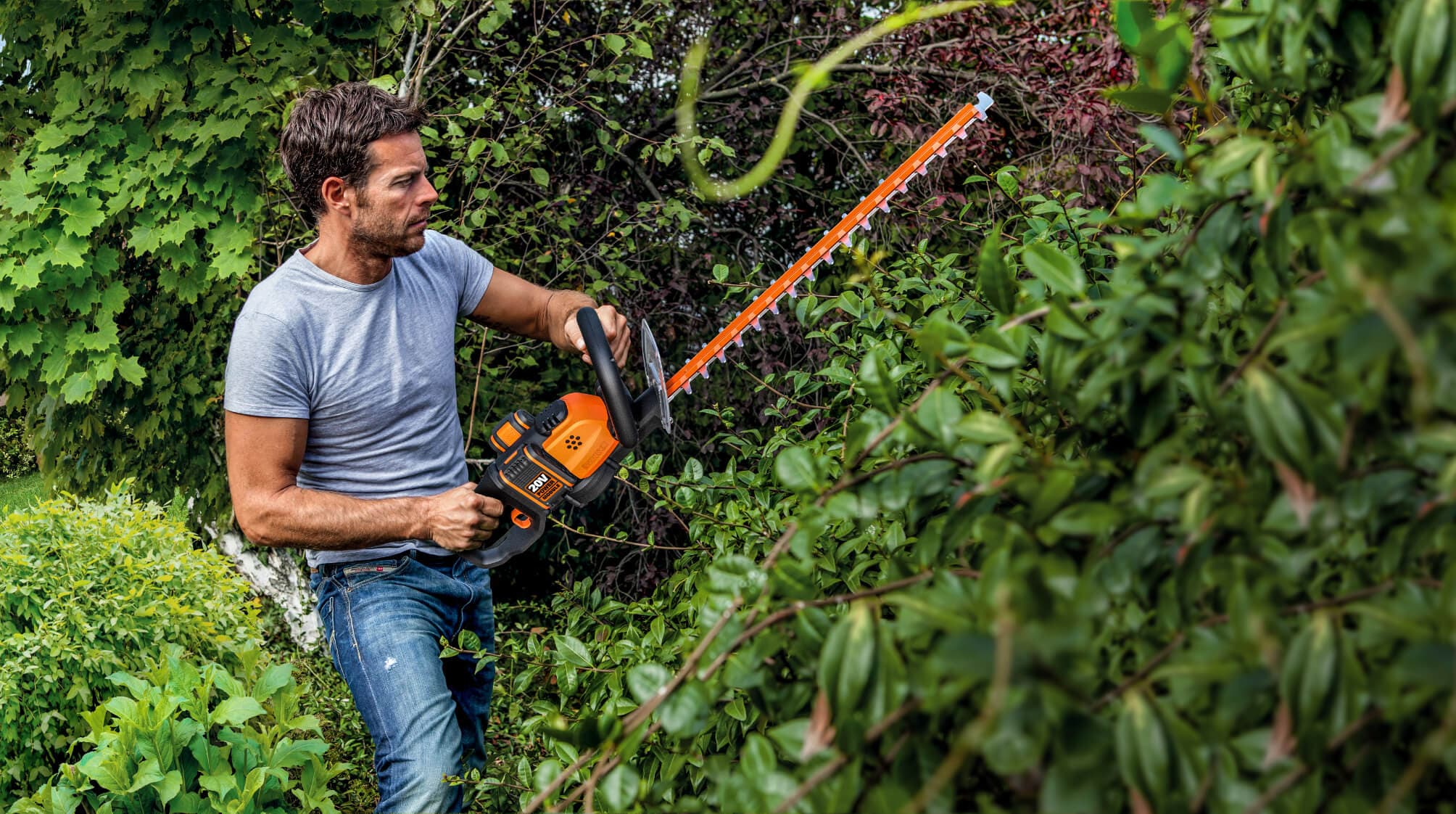 Hedge trimmers and shear shrubbers
Keep you hedge in shape, as well as your back
New hedges should be frequently trimmed and shaped for their first couple of years after planting. Once grown up, they still require maintenance to grow dense and healthy. Hand-held shears are good enough for smaller shrubs, but for larger hedges you'll have to go with a powered hedge trimmer.
Explore our products
Lightweight yet powerful
Dual-action blade for sharp, clean cuts
Lightness is the most important feature to look for in a tool that is used overhead most of the time. Weighing as little as 2 kilos, the Worx WG261E cordless hedge trimmer still gives you 45 cm cutting capacity and packs enough of a punch to slice 16 mm thick twigs with ease.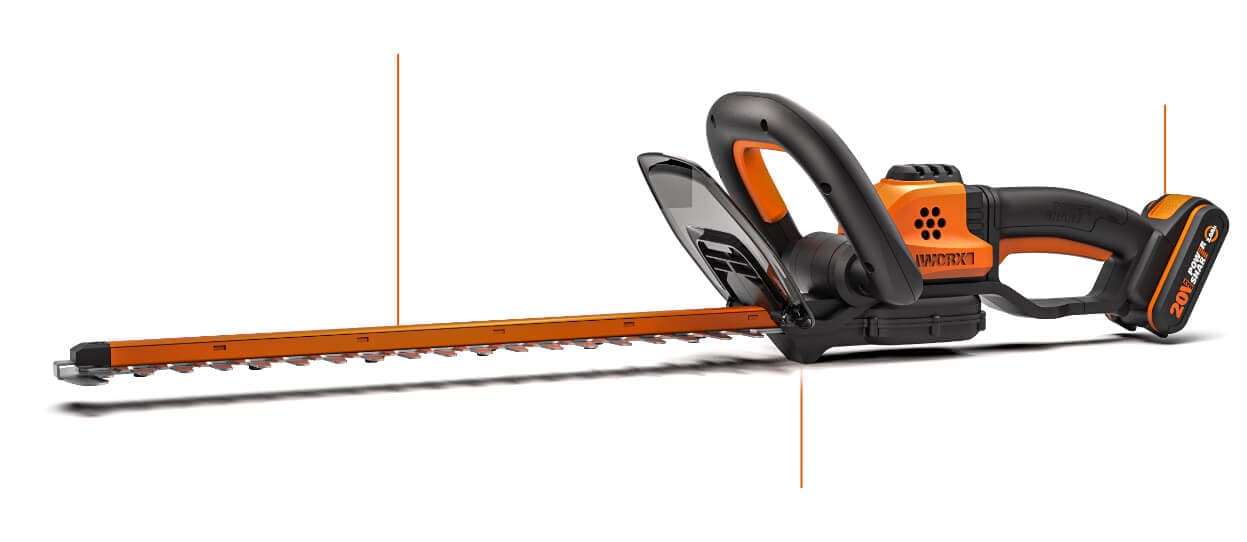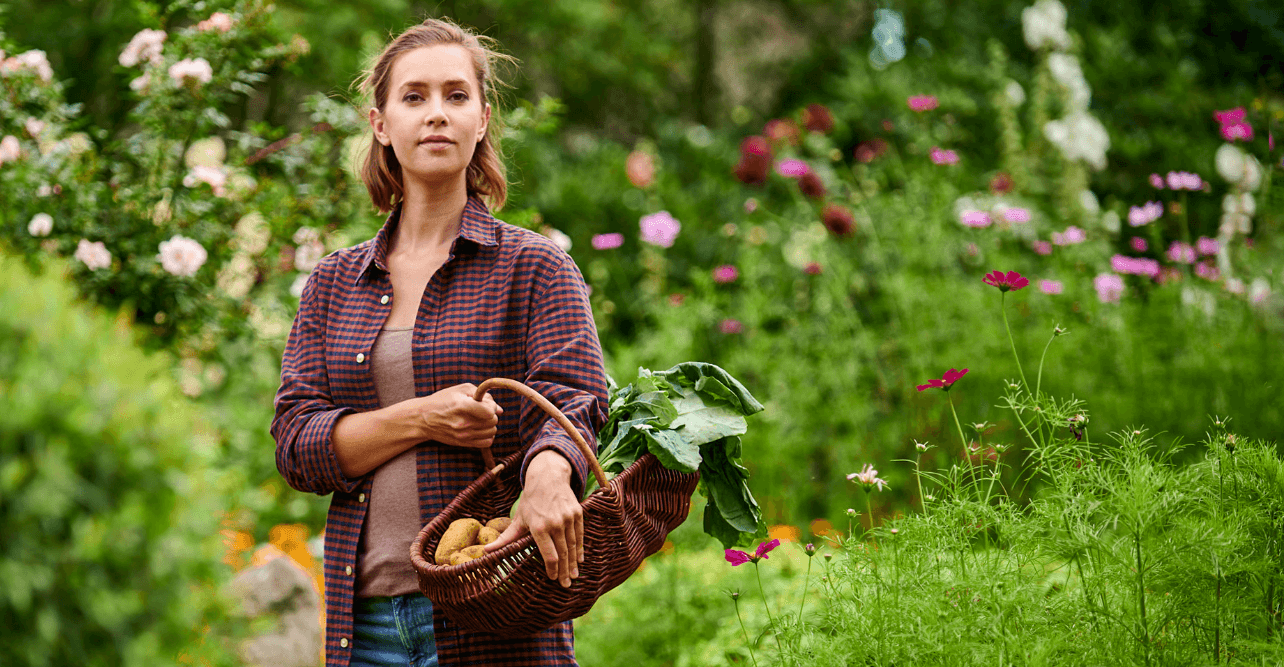 Taking care of the garden means much more than just keeping it tidy. We're collaborating with experts to give you advice on how to get the most out of your outdoor space. Stay tuned…
Discover more