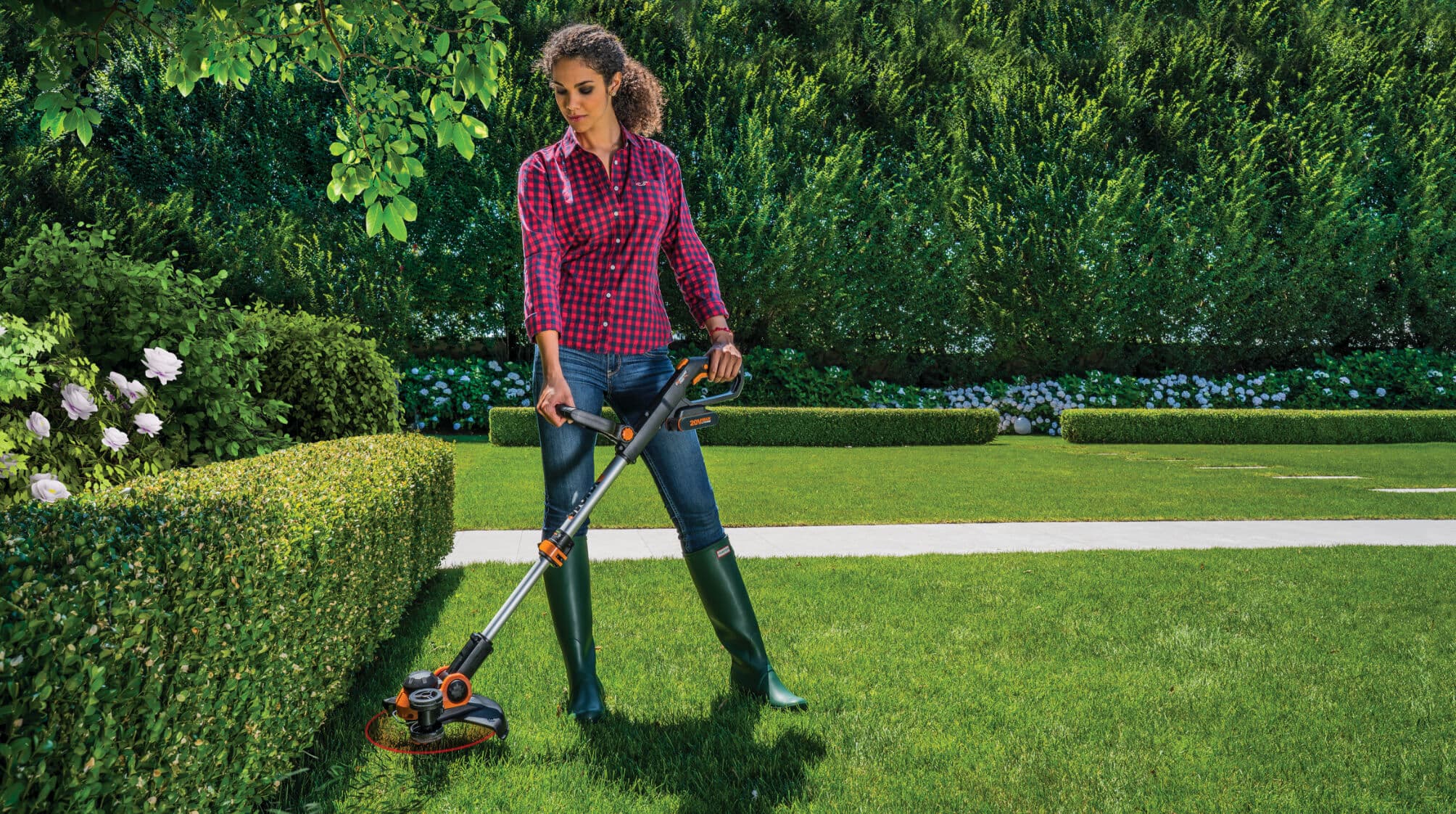 Grass trimmers
Use a string trimmer to create a satisfying finish
Grass trimming is the finishing touch to a detailed, meticulously maintained lawn. Use a grass trimmer to maintain those areas where lawn mowers cannot do the job — around trees, in between plants and in tight corners. To define edges, turn the trimmer so that the string spins vertical.
Explore our products
Third revision of a classic
Now with Command Feed™ technology
Since its first release, Worx GT has become the industry benchmark for cordless string trimmers. Still the ergonomic champion, the new Worx GT3 features Command Feed to extend fresh line at the touch of a button.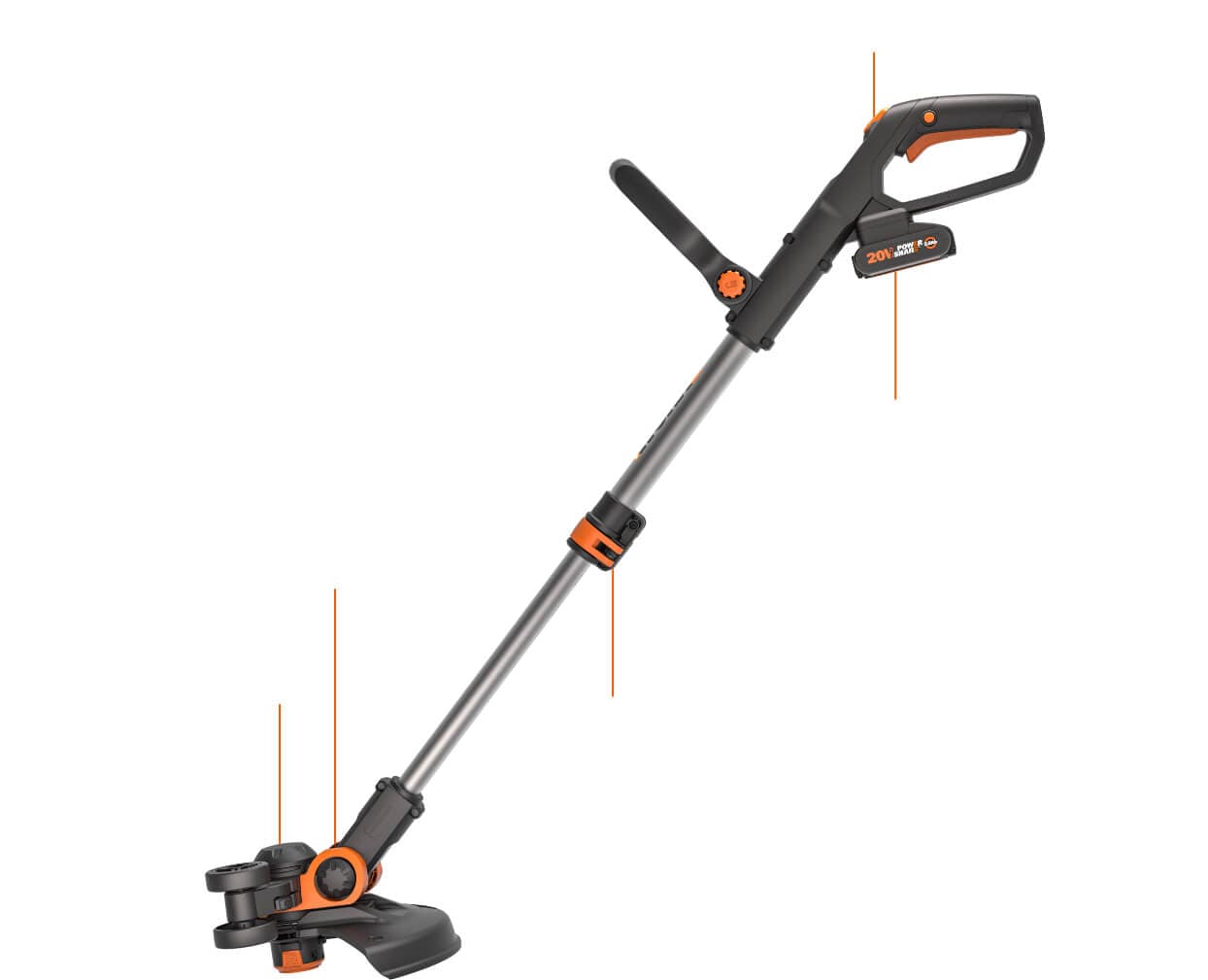 Best Buy
Consumer Digest Magazine names the Worx cordless string trimmer "Best Buy"
Editor's Choice
The Worx cordless grass trimmer is awarded "Editor's Choice".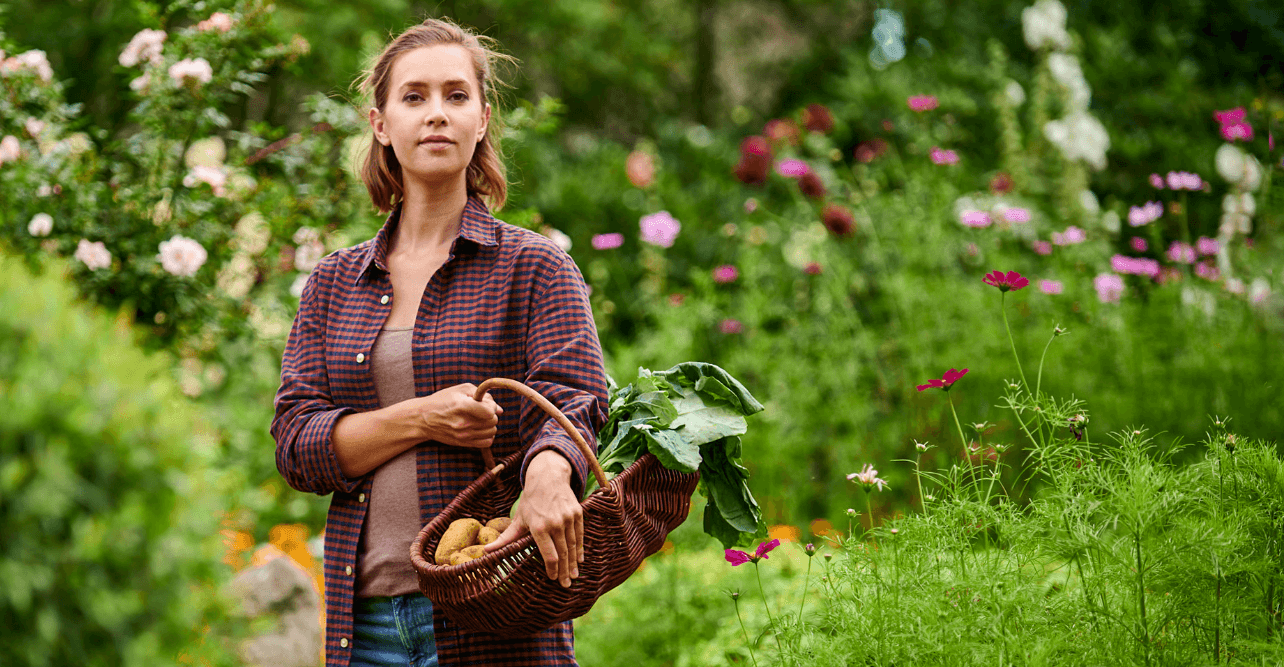 Taking care of the garden means much more than just keeping it tidy. We're collaborating with experts to give you advice on how to get the most out of your outdoor space. Stay tuned…
Discover more